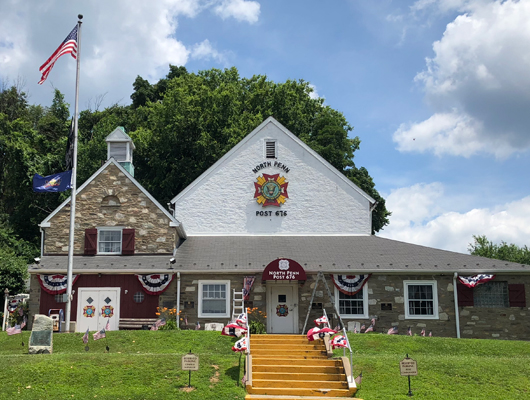 North Penn VFW 676 of Glenside
Open to all veterans of foreign conflicts. This includes World War I and II, Korea, Vietnam, Operation Desert Storm, Iraq and Afghanistan. This list is not all inclusive please check with Quartermaster.
We welcome all veterans who have served our country in time of need. All are welcome to our ceremonies to celebrate Memorial Day, Independence Day, Veterans Day and Pearl Harbor Day as we honor all United States Veterans.
North Penn VFW Post 676 of Glenside is available for Parties, Special Events and Banquets for small groups and a banquet hall for up to 225 people.
VFW Post 676 is a non-smoking facility.